Asset Monitoring
Our asset monitoring software is designed and written by our in-house team and can be customised to meet your needs. It offers a selection of tools for the identification of problems with your assets. Your engineers will be alerted to a range of recognised problems so they can respond earlier, faster and more efficiently.
A number of key features set our system apart from the competition, including:
Quick Deployment
Alarms
Maintenance Mode
Current State
Historical Data
Engineers' Notes
Metric Comparisons
Quick Deployment
With our deployment tool, initial installation is quick and effortless. An incorporated visual guide eliminates the need for staff training.
Customisable feature.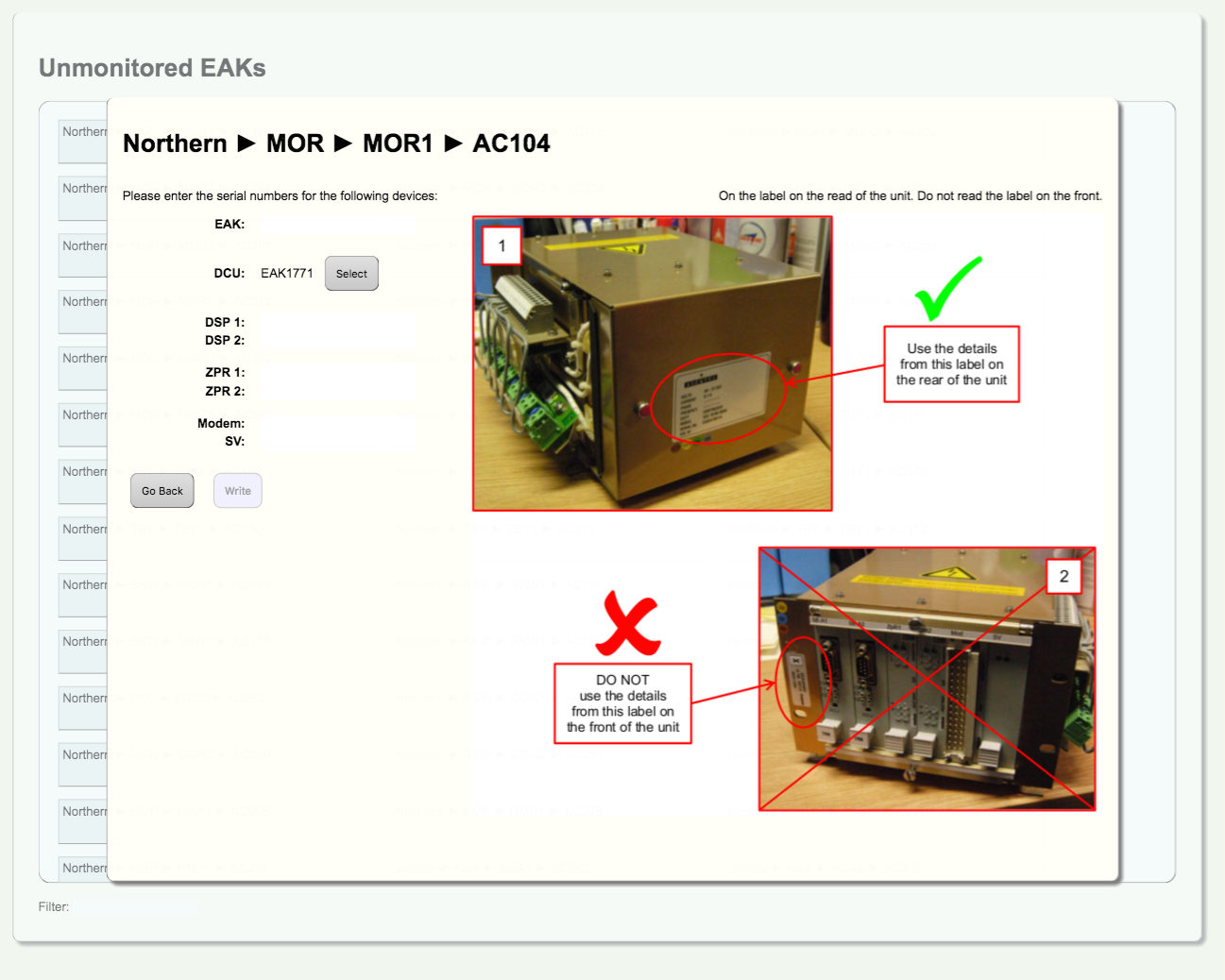 Alarms
Your engineers will be made aware of problems by e-mail. Multiple levels of severity help to prioritise maintenance tasks. Alarming points are tuned by analysis of real data.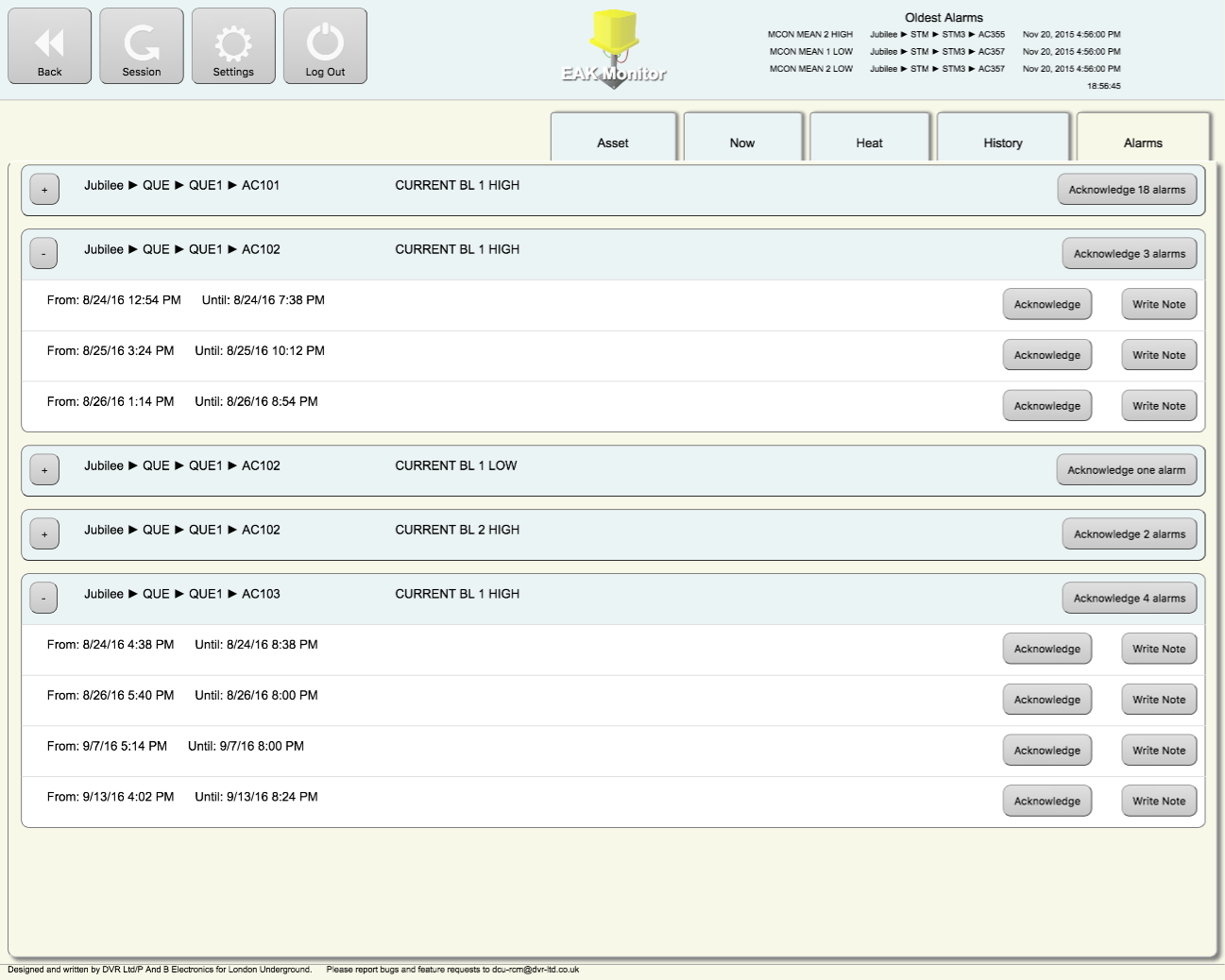 Maintenance Mode
Prevent unnecessary alarms by entering devices into maintenance mode for a set time period.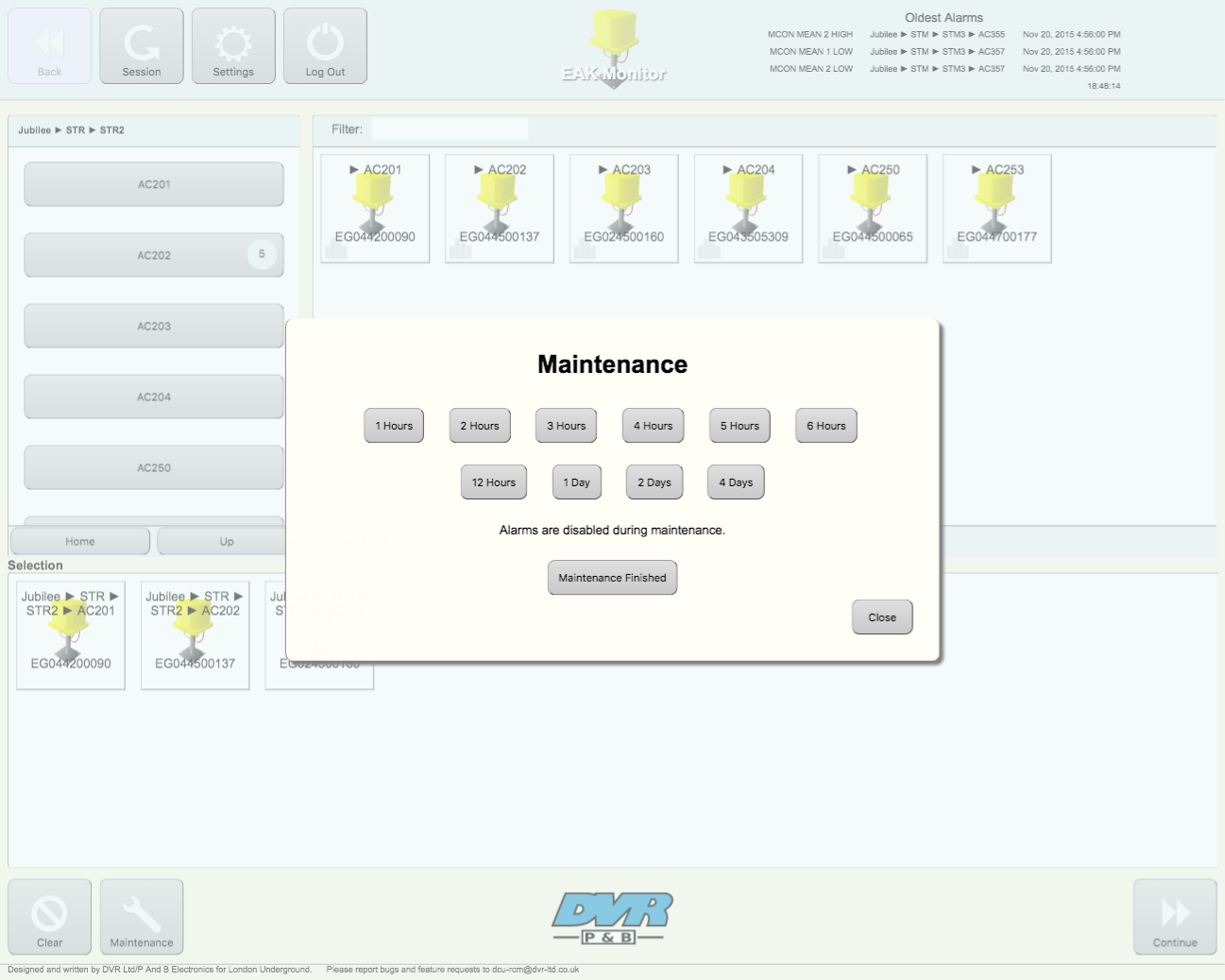 Current State
View the latest data from multiple assets side by side for an immediate overview of selected systems.
Customisable feature.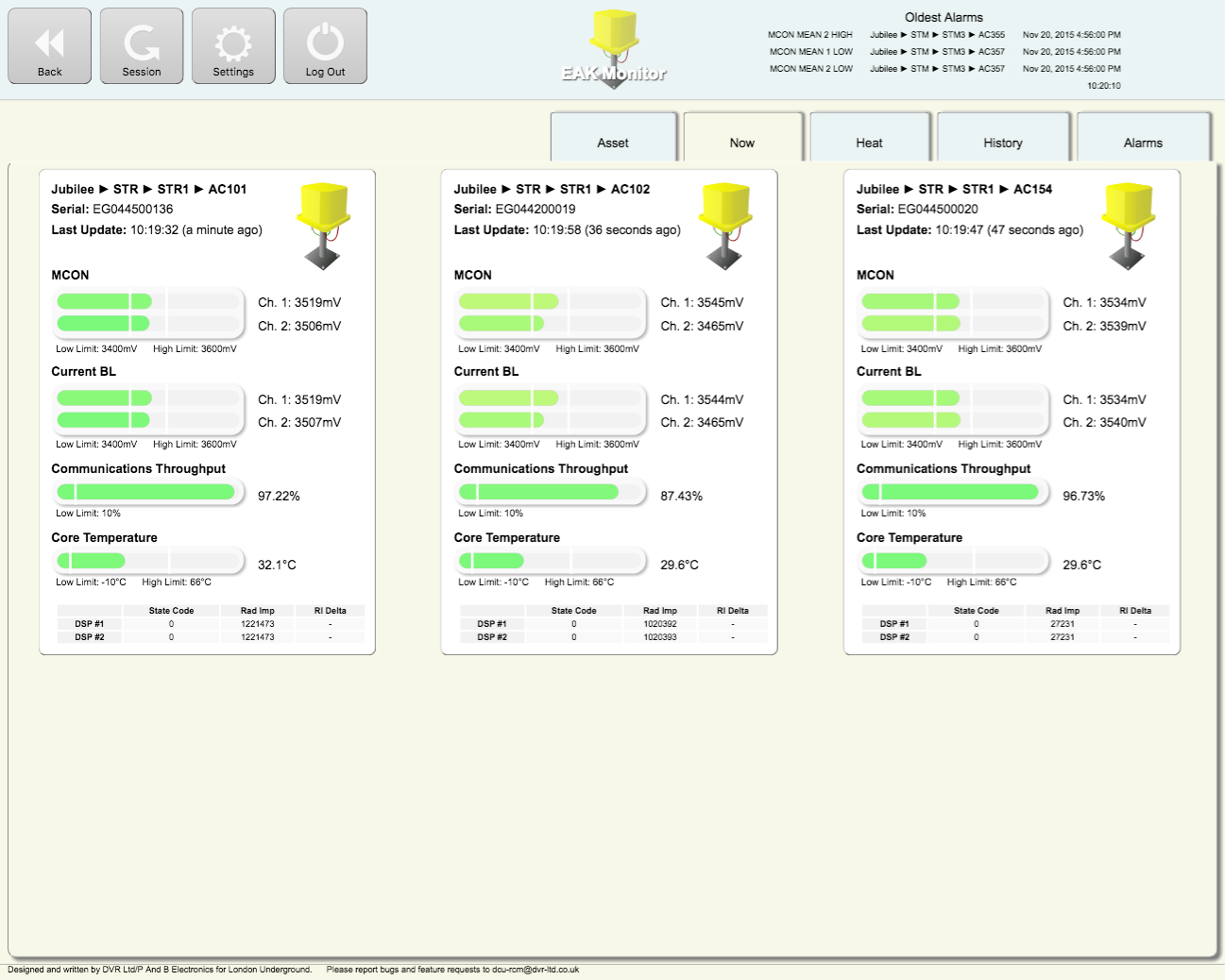 Historical Data
Compare similar devices on the same chart for contextual analysis. View data minutes or months old.
Customisable feature.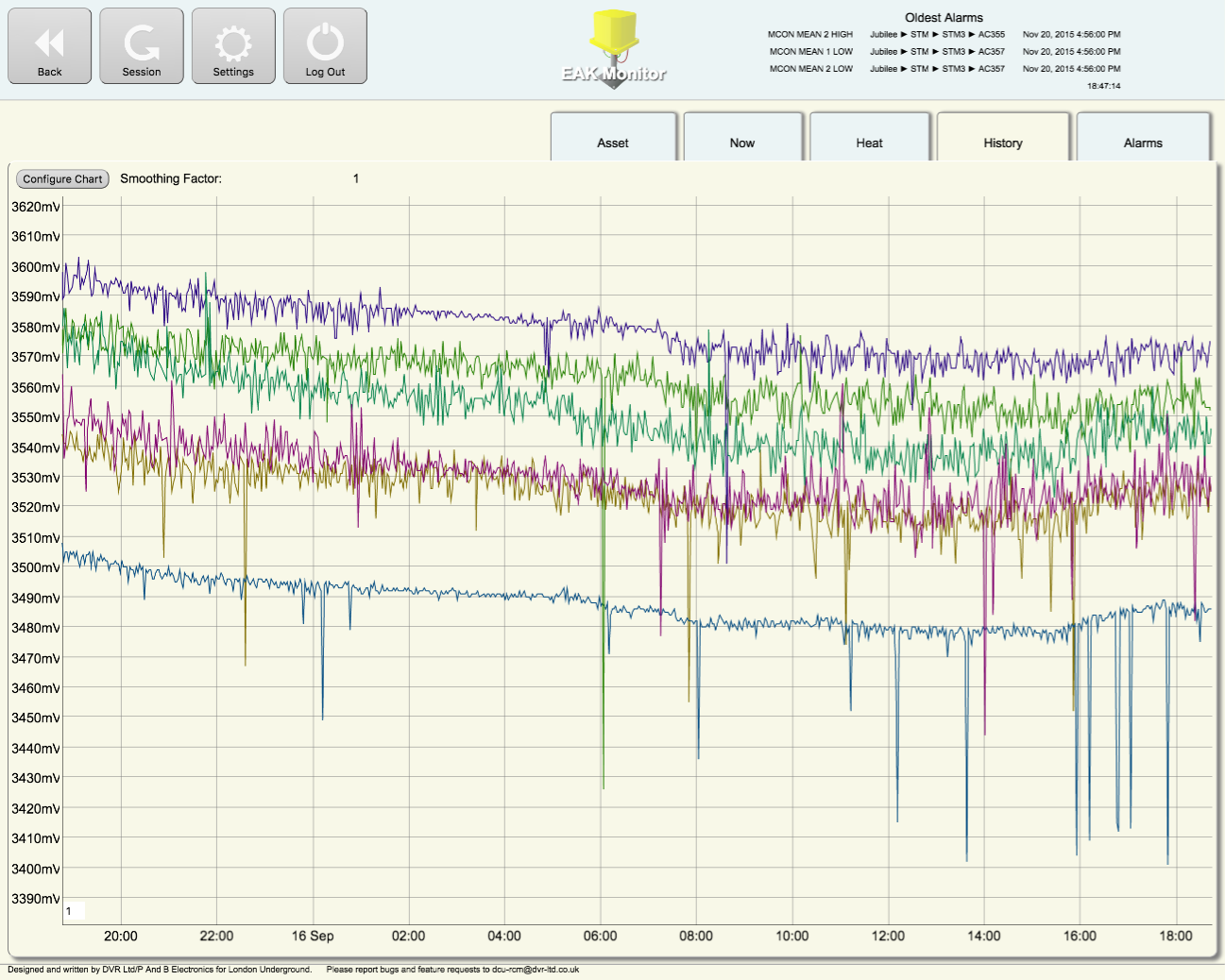 Engineers' Notes
Engineers can keep notes which are associated with devices, locations and alarms where appropriate.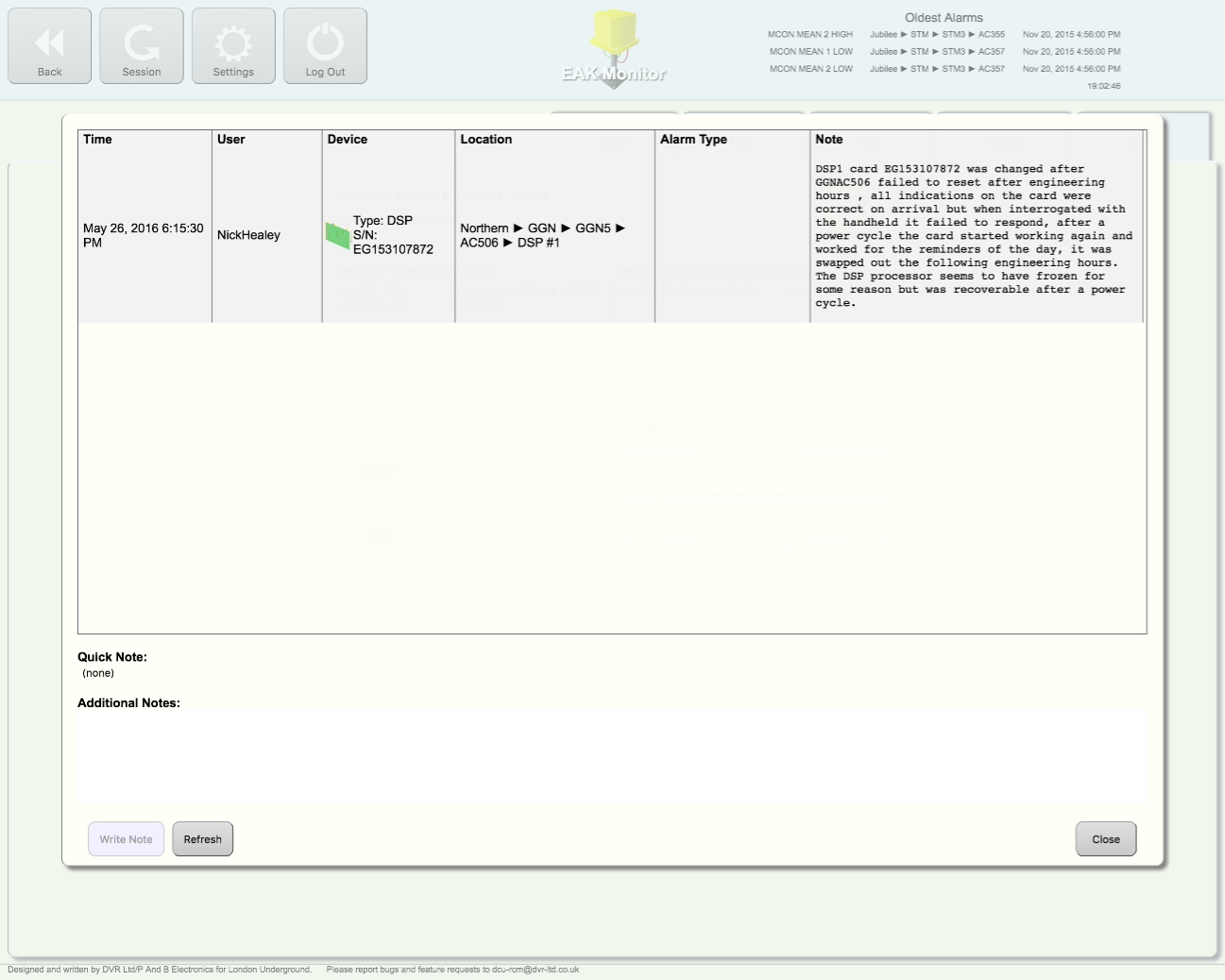 Metric Comparisons
Select from various data series collected from each asset. See how environmental factors affect your asset.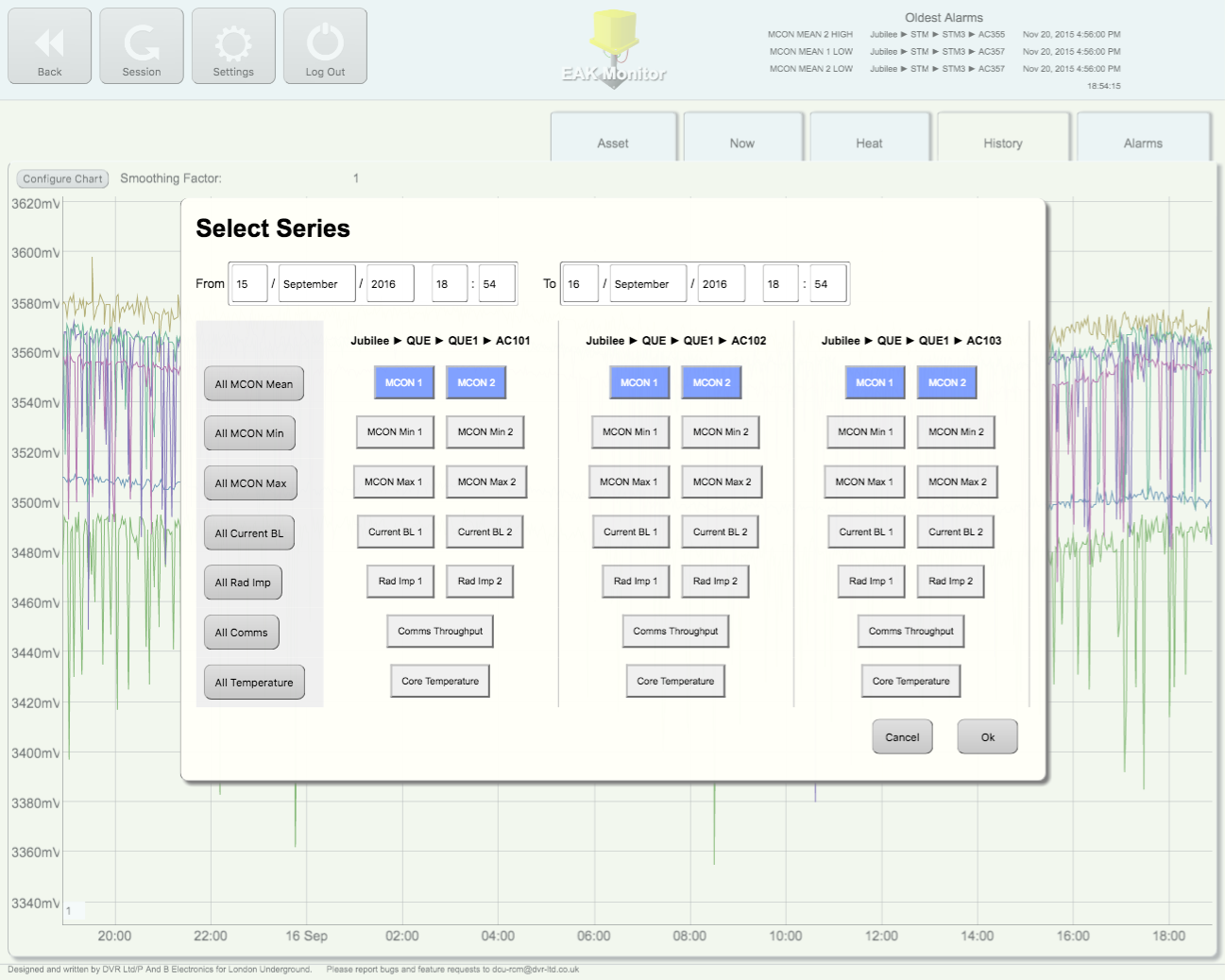 Modern, Cross Platform, Extendable
Core features:
Web based (Cross platform) Single Page Application (SPA)
Built on top of open source technologies including AngularJS
MVC framework and Dygraphs charting library
Runs on desktop, mobile and tablet
Friendly user interface designed for use on touch and mouse devices
Expandable architecture allows remote condition monitoring of any asset by addition of custom written modules
Compare multiple assets side by side
Enter and retrieve engineers' notes
Temporarily suspend alarms for devices undergoing maintenance and repairs
Middleware features:
Mango Automation is designed for IoT (Internet of Things) applications.
Alarms raised by e-mail when device parameters go out of acceptable limits
Fast data storage and retrieval using NoSQL technology
Automated back up